Fighting poverty: Labour markets and inequality in South Africa
Synopsis
Unquestionably, poverty and inequality are among the major challenges that face South Africa today. In this well-researched, comprehensive volume, the authors:
• use new techniques to measure and analyse household inequality and poverty in South Africa;
• analyse the nature and functioning of vulnerability in the labour market;
• explore the links between labour market participation and household poverty and inequality;
• investigate current social and labour market policies; and
• examine the implications of current anti-poverty policies and strategies.
An exciting aspect of this ground-breaking work is the proposals for the development of new and effective strategies to fight poverty in South Africa.
Downloads
Download data is not yet available.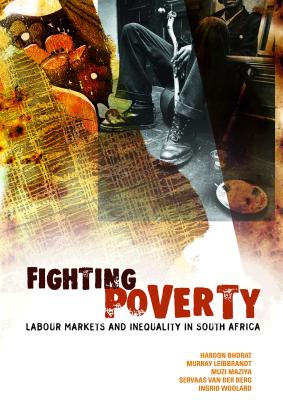 Downloads
Copyright (c) 2001 Haroon Bhorat, Murray Leibbrandt, Muzi Maziya, Servaas van der Berg, Ingrid Woolard
License
This work is licensed under a Creative Commons Attribution 4.0 International License.